Take part in the national standard for English Riding education & horsemanship
The Equestrian Canada "Learn to Ride" program, or Rider Levels, provides the national standard for English riding education and horsemanship.
The Rider Level program takes place over 2 weeks; during this time students participate in mounted riding lessons, practical stable management lessons, and a mock evaluation to prepare them for the Equine Canada testing.
Tests include an oral, written and mounted component at the end of the second week. Riders are rewarded with certificates of achievement for each level (1-10) that is completed.
This program is recommended for students in the riding school curriculum who are able to walk, trot, and canter with confidence on a variety of horses. Participants must also be a member of Ontario Equestrian to participate.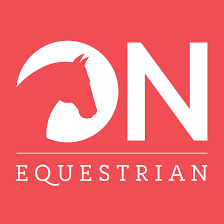 ---
"My daughter has been riding at York Equestrian for 2 years, and we love it. They have lots of smaller horses that are perfect for young riders (my daughter was 7 when she started here), as well as medium and larger horses, so riders can grow through them gradually. The school has several teachers that are certified by Equine Canada, and all of the......"
---